4 Effective Techniques For Controlling Mosquitoes
Controlling mosquitoes around your house and yard is important for several reasons. The primary concern for most people is the annoying itch of a mosquito bite. But health reasons are just as important. Mosquitoes are some of the most dangerous and deadly animals around the globe. The danger is due to the fact that they are responsible for the spread of multiple diseases such as malaria and the Zika virus. They are, of course, also very irritating! If you want some relief, it's crucial to learn about effective techniques for controlling mosquitoes and keeping your family safe.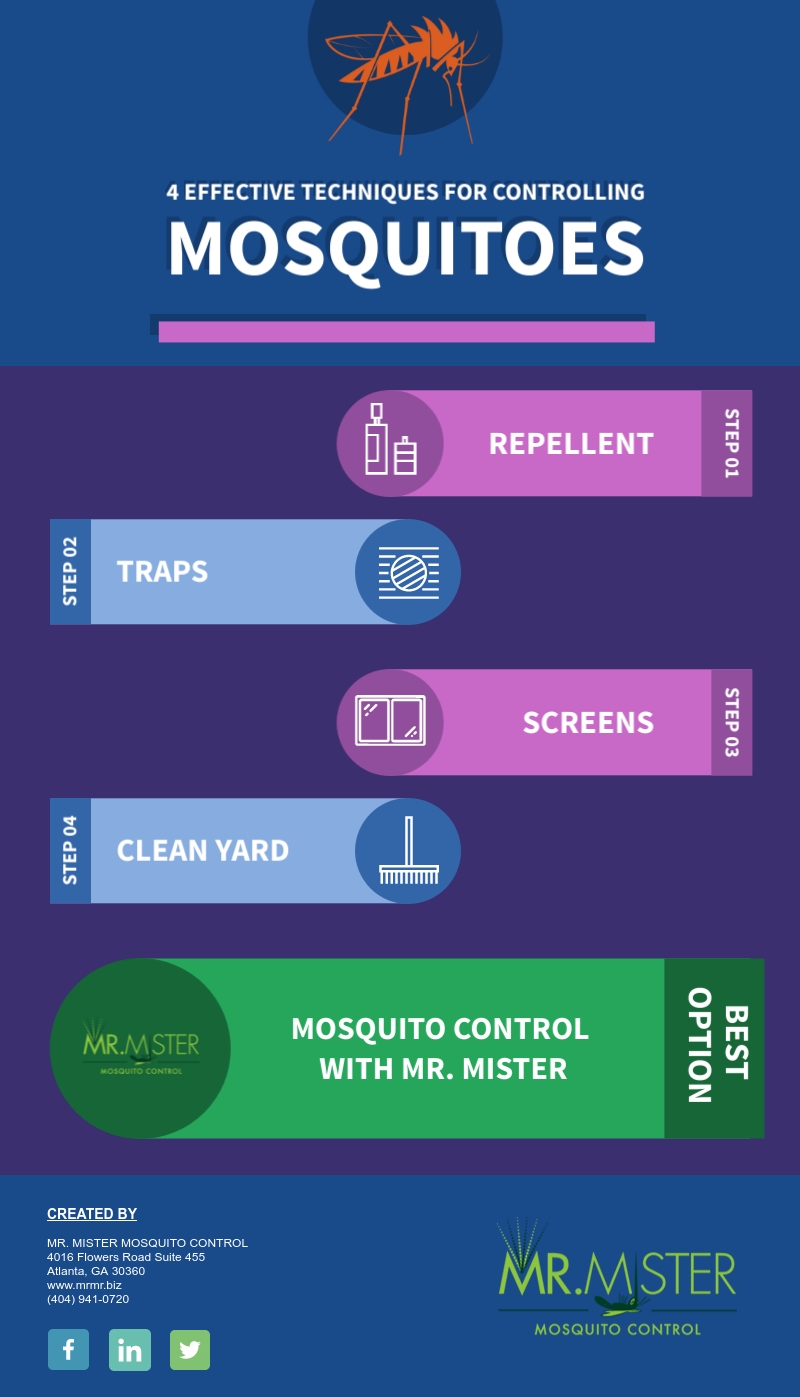 If you are looking for quick and easy techniques for controlling mosquitoes, spray-on repellent is the way to go. Use a repellent that is specifically targeted at mosquitoes. Check for active ingredients such as DEET, permethrin, and pyrethrin. Make sure you understand and follow all the instructions regarding proper usage to ensure your repellent is effective and to protect your safety.
If you are opposed to spray-on repellents, then mosquito traps come in handy. These simple contraptions are most useful for eliminating the mosquitoes wreaking havoc in your home and yard. There are different kinds of traps that you can choose from on the market today. You can even make your own traps using simple items at home. The great thing about traps is that they are capable of attracting and killing the bugs. This means that within a short time, you can significantly reduce the mosquito population around your home.
Proper Window Coverings & Screens
The first line of defense against mosquitoes in your house is your windows coverings and screens. They prevent mosquitoes from gaining entry in the first place and save you a significant amount of time and effort. That is why you need to cover your windows in a way that allows light and wind to pass through but keep out the insects. Proper screens are a must and don't forget to close the doors after you go in or out. Mosquitoes tend to fly into the house through open doors, including sliding glass doors. This also is the case with outdoor living areas, such as screened-in gazebos.
Maintain A Clean Yard
Like most other pests, mosquitoes thrive in an environment that isn't kept clean. Scattered trash and debris provide shelter for adults and a place for the females to lay their eggs. Therefore, you need to maintain a clean yard around your home. Get rid of any empty containers that may hold water and act as breeding grounds. Remove clutter from your gutters and drainage systems. You should also trim bushes around your home to ensure that mosquitoes don't have anywhere to live around your home.
Of course, mosquito sprays and traps are useful, but they require multiple applications. Most of us can't keep up with the constant threat of mosquitoes in the yard. That's where a professional mosquito control company like Mr. Mister comes into play. Let us set up a mosquito control system that sprays your yard automatically. Or we can come out on a regular schedule and manually spray your yard for mosquitoes. Our ClearZone Misting system is awesome, and 100% guaranteed. It's worth the small investment to get huge value out of your house and yard during the mosquito season from March to September.