* Free Quote (404) 941-0720 * Guaranteed Results * 100% Biodegradable
Whether you are having a barbecue, a garden party, or just letting the kids out to play, a mosquito misting system or some other form of mosquito control is absolutely essential. With out it there is a serious risk to families as mosquitoes can transmit infectious diseases such as Malaria, Zika virus, Dengue fever, Yellow fever, West Nile virus, Chikungunya, and more. This is where Mr. Mister comes in, our mosquito spraying services and mosquito misting systems will clear up your backyard or yard from all those pesky skeeters.
Why Choose Us As Your Mosquito Company

Fully automated custom misting system built for your yard by our licensed and insured professionals
We are the only company to offer a 3-year warranty on Automated Misting Systems and a lifetime warranty on nozzles, tubing and labor*
60 day 100% Customer satisfaction guarantee
Easy to use remote control for on-demand spraying
100% Organic solutions available (safe for people, pets, and plants)
Tanked and Tankless Automated Misting System options available
Our MPP (Monthly Payment Plan) keeps you on an automated schedule for service and refills. It also includes winter and de-winterization, and our custom warranty program. Call backs and service requests are always covered in the MPP. It is calculated on the number of fills you will need during the season while taking the element of surprise out of the billing process.
Get A Quote! or Call: (404) 941-0720
In The Brookhaven, GA Community
What started out as a summer getaway for Atlanta's residents, Brookhaven has grown into one of Georgia's newest cities. Home to historic neighborhoods, many of which were designed by a number of well-known Atlanta architects of the pre-war period, residents enjoy backyard entertainment with friends and family year around due to the mild climate. The city has also become a vacation resort for many who prefer not to move far from their home city. They will appreciate the same level of control as they, themselves, use at home as our fully trained professionals will personally maintain your mosquito yard spray with quick and timely service. We are happy to help the community by providing families a safe haven from biting insects and pests.
Fundraising Programs & Events
Mr. Mister forms partnerships with local schools, non-profit organizations and other local community groups to ensure that your outdoor activities are mosquito-free. A proportion of the payments made by individual customers is paid into the program to help individual organizations achieve their community objectives. If you are looking for more information on how to partner with us please give us call or send us an email and our partnership team will reach out to you with more information.
The Best Mosquito Services For Schools, Parks, And More
Mr Mister offers a level of control that residents not only need badly, but that will also enable them to enjoy spending time outdoors in their yard without worrying about bites or about their children getting any of the diseases that mosquitoes tend to carry. We also offer a community service for neighborhood groups and neighborhood associations within your area. If your association or group approaches us as a group, we can offer discounts for individual residences and also complimentary treatment of common areas such as parks and children's play areas. Contact us for more info.

Call Us Today To Be Mosquito-FREE: (404) 941-0720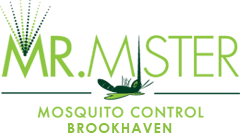 We service the following zip codes in Brookhaven Georgia:
30319 – 30324 – 30329 – 30341
Quick Navigation Links
1. Why Choose Mr. Mister
2. In Your Community
3. Schools, Parks, And More
Additional Benefits:
Outdoor Mosquito Control
Leading all other companies with 500+ 5 star reviews
Safe haven for family and friends
Backed by our 100% satisfaction guarantee
For additional locations near me please see the surrounding service areas below: