ClearZone™ Mosquito Barrier Spray Treatment
The Mr. Mister ClearZone mosquito spraying service rapidly clears your yard, backyard, or garden of mosquitoes. It's also simple to order and have done. Our team shows up for treatment and for the next 3 weeks you and your family will enjoy your home's outdoor spaces mosquito-free.
Our ClearZone™ barrier spray uses a solution that sticks to the underside of the foliage, creating protection that lasts 21 days and also inhibits reproduction, thus reducing future population. Not only that – it is 100% biodegradable so leaves no active residues. Relief from the mosquitoes is guaranteed for all 21 days. We also treat standing water, drains, and downspout areas to clear them of dormant larvae and adult mosquitoes.
Benefits Of Choosing Mr. Mister
We're locally owned and operated which means you get service fast.
Industry Leading 100% Customer Satisfaction Guarantee
Have earned over 600 reviews with a 4.9 Star Rating
Open 7 days a week and have a 24 hour response time for call backs
100% biodegradable mosquito spray solution
Additional completely organic spraying options are available
We are a socially responsible company and are actively engaged in the community
Click To Call & Be Mosquito Free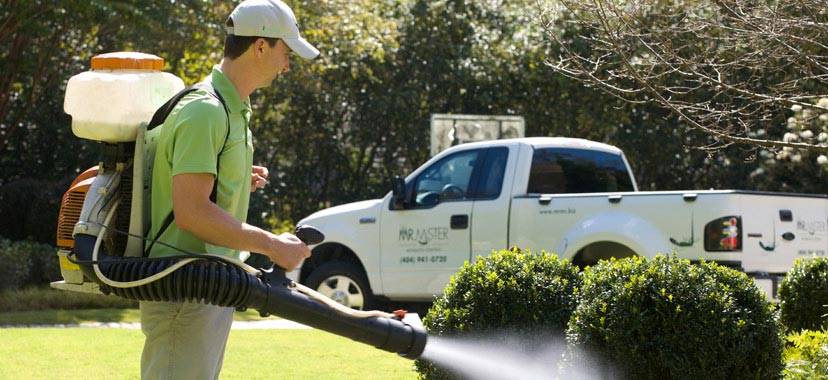 We're in this business to make you happy and mosquitoes very unhappy.
Mosquito control is all we do. Every member of our staff is a fully trained professional. You can be assured that a Mr. Mister™ employee (we do not use subcontractors) will personally treat your yard every time. Since we're locally owned and operated an owner is always available.
Plus, our team delivers fast service, free re-treats if needed and any other help we can provide.
Plus, every employee has taken the NO TEXT and DRIVE Pledge, and all our techs are CPR certified as our way of giving our team tools to succeed in their own lives and in protecting outdoor lifestyles.
The Mr. Mister ClearZone mosquito misting service ensures that you have a mosquito free garden party, and keeps your children and pets safe from mosquito bites.
Please see our service area below: