MOSQUITO-FREE GUARANTEED
Whether you're having a barbecue, tending your garden, or watching the kids play outside, mosquito protection is absolutely essential. With the growing risk of infectious diseases such as Malaria, Zika virus, and Chikungunya it's vital to keep your family safe when outdoors.
Our ClearZone™ Mosquito Treatment is so effective that we guarantee you'll be mosquito free for 3 weeks. Then on a 21 day cycle we will come back for your next regularly-scheduled application, keeping you mosquito-free all season long.
Our mosquito yard treatment is a 100% biodegradable mosquito solution that is pet safe, child safe, and is backed by the best guarantee in the industry.
ClearZone™ Mosquito Treatment Cost
$79 – $99 based on property size
Click To Call & Be Mosquito Free
Benefits Of Our Professional Mosquito Service
Expert mosquito exterminators
Guaranteed mosquito relief
100% Satisfaction guarantee
Reliable service 7 days a week
Industry leading customer service
Licensed and insured professional
Organic mosquito control available
Monthly service available
Automated mosquito spraying options
Insect and Bee safe mosquito control options
Top Rated Buckhead Mosquito Company
As one of the best mosquito control companies in Buckhead, GA Mr. Mister is proud to offer mosquito extermination services that enable families to enjoy spending time in their yard or backyard without worry. Our company is built on a commitment to customer satisfaction. We don't just keep your home, yard, or backyard mosquito free, we keep our customers worry free as well. So you can rest assured your family is getting the most effective mosquito pest control management, all backed by the best guarantee in the industry.
Outdoor Mosquito Control
Mosquitoes are no stranger to your outdoor fun. That is why our mosquito pest control is great for protecting your deck, patio, pool, lawn, pond, campground, party, events, and more from pesky mosquitoes. Our fully trained professionals will personally provide fast and effective mosquito control service all season long.
Exterminator: Mosquito Control Services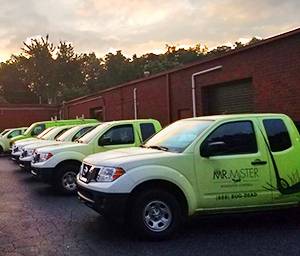 The summer months attract all sorts of different biting insects that make outdoor entertainment a challenge without the proper prevention and protection. But don't worry, our fully trained professionals will personally maintain your backyard or yard treatment and are happy to help anytime. Don't forget we also offer natural mosquito control treatment which works just as well but is eco-friendly and is safe for people, kids, pets, plants, and the environment.
Backyard Mosquito Control
No matter where you live in Buckhead or the State of Georgia it is best to be protected with a complete mosquito removal solution for your residential home, backyard, and yard. This is where we come in. Our mosquito spraying services, mosquito fogging services, backyard mosquito control systems, or mosquito yard treatment provides the most effective and convenient way to keep your backyard free from biting insects.
Additional mosquito control near me Buckhead, Georgia
Zip code: 30305, 30309, 30324, 30326, 30327, 30342