Mr. Mister is the perfect Buckhead mosquito control solution. We offer residential and commercial mosquito services with the best guarantee in the industry.
In fact, we put customer service first. Above all, we want you to be happy, so much so that if we can't meet your needs, we will pay for your first treatment with any competitor. But we know that won't be necessary because our treatments are guaranteed to keep you mosquito-free all season long.
Click To Call & Be Mosquito Free
Why Choose Mr. Mister As Your Buckhead Mosquito Company

Buckhead's mosquito exterminator experts
Effective and reliable service 7 days a week
Our team are licensed and insured professionals
Industry leading with 700+ happy customer reviews
100% satisfaction guaranteed mosquito abatement
Consistent 5 star reviews on Google, Yelp, Facebook, and Kudzu
Leading all other mosquito control companies in customer service
Eco-friendly mosquito control solutions (safe for people, pets, and plants)
Commercial mosquito control and residential mosquito removal service
3-year warranty on our home mosquito control systems
On-demand mosquito treatment for yard options
Helps keep away flies, gnats, wasps, ticks, fleas, and spiders
Watch The Video Below To Learn More About Our Buckhead Mosquito Services
Mr. Mister In The Buckhead, Atlanta, GA Community
Mosquito control is an important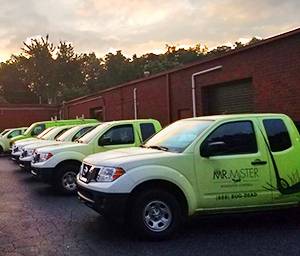 everyday factor in the lives of residents in Georgia. Buckhead is a premier destination and the third-largest business district. Although recent expansion has exploded, much of the area is still heavily wooded. Charming homes that resonate with the history of the area are being remodeled; retail and business hubs are undergoing construction. Shared spaces and mild climate combined with outdoor living attracts mosquitoes. That's why our team will personally maintain your backyard with fast pest control service.
The Best Mosquito Control Service For Groups
We offer neighborhood group programs that include group pricing discounts and complimentary service of common areas. When more neighbors participate, you improve protection in your residential area, decrease vehicle traffic and increase your savings. Our Automatic Misting System and ClearZone™ Misting services help keep away mosquitoes, flies, gnats, wasps, ticks, fleas, and spiders. We also offer mosquito fogging services, please inquire to learn more.
Local Fundraising Program
Mr. Mister partners with non-profits, schools and other groups to provide fundraising opportunities. We donate a percentage of the total contract value of each customer who signs up through this program back to the organization.

Additional mosquito control near me Buckhead, Georgia 30625

Quick Navigation Links