If you live in Sandy Springs, you're no stranger to mosquitoes and their ability to cut outdoor fun short. That's why we developed a number of strategies and treatment options to give Sandy Springs residents a mosquito free home.
We're so confident in our ClearZone™ Mosquito Yard Treatment that if you notice any mosquitoes within 21 days of a treatment, we'll come back and treat your yard again for free. Then on a 21 day cycle we will come back for your next regularly-scheduled application.
For added convenience we also offer Automated Mosquito Misting Systems that spray on auto-pilot in a set and forget fashion.

Click To Call & Be Mosquito Free
Watch To Learn More About Our Sandy Springs Mosquito Services
Why Make Mr. Mister Your Sandy Springs Mosquito Company
Sandy Springs GA has a high concentration mosquitoes, which can pose serious health risks due to their ability to transmit infectious diseases such as Malaria, Zika virus, West Nile virus, and more. But don't worry, this is where we come in. Our organic mosquito spray service and natural mosquito fogging services will clear up your backyard or yard in no time.

Benefits Of Our Professional Mosquito Control Service


There are lot of Sandy Springs mosquito control companies out there but only Mr. Mister offers:
Sandy Springs mosquito experts
Guaranteed mosquito relief without exception – 100% Satisfaction guarantee
Effective and reliable service 7 days a week
Industry leading customer service
Consistent 5 star reviews on Google, Yelp, Facebook and Kudzu
Licensed and insured professionals
100% Organic mosquito control barrier spray options (safe for people, pets, and plants)
Monthly Payment Plan that keeps you on an automated schedule for service and refills
Tanked and Tankless System options available
3-year warranty on our residential mosquito control systems
Lifetime warranty on nozzles, tubing and labor*
On-demand mosquito spraying options
Also helps keep away flies, gnats, wasps, ticks, fleas, and spiders
Leading all mosquito companies with 500+ 5 star reviews
Peace of mind backed by Guaranteed Results
Mr. Mister In The Sandy Springs Community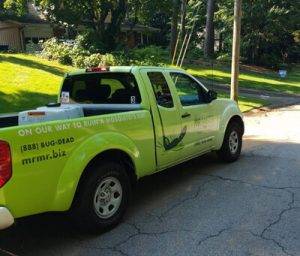 Sandy Springs is one of Georgia's fastest growing and innovative cities. It boasts more than 20 miles of glorious shoreline along the Chattahoochee River and 11 parks city-wide. It is Georgia's 6th largest city, and is still growing with construction beginning on a new city hall building and parkway. This all makes it a perfect place to live, so whether your an ITP city slicker or the North Springs suburban type, you will find it peaceful and relaxing here. our guaranteed mosquito misting services is perfect for you.

Neighborhood Group Rates On Mosquito Spraying Treatments
We offer neighborhood group programs that include group pricing discounts and complimentary service of common areas. When more neighbors participate you improve protection in your residential area, decrease vehicle traffic, and increase your savings among many other benefits.
Additional mosquito control near me Sandy Springs, Georgia
30068, 30092, 30319, 30327, 30328, 30338, 30339, 30342, 30350, 30358, 31150, 31156
Additional service area locations near by:
Quick Navigation Links