Whether you're having a barbecue, tending your garden, or watching the kids play outside, some form of mosquito control is absolutely essential. This is where Mr. Mister comes in. Our ClearZone™ Mosquito Yard Treatment is so effective that we can guarantee you'll be mosquito free for 21 days, or we'll come back and spray for free.
For additional convenience, we can install automated mosquito misting systems around your yard that release a fine mist on a set schedule. You'll never have to worry about mosquitoes again, and we'll make sure your system is never empty and always working.

Click To Call & Be Mosquito Free
Watch The Video Below To Learn More About Our Alpharetta Mosquito Services
Benefits Of Our Professional Mosquito Control Service
There are lot of Alpharetta mosquito control companies out there but only Mr. Mister offers:
Alpharetta's mosquito experts
Guaranteed mosquito relief without exception – 100% Satisfaction guarantee
Effective and reliable service 7 days a week
Industry leading customer service
Consistent 5 star reviews on Google, Yelp, Facebook and Kudzu
Licensed and insured professionals
Natural mosquito control solutions (safe for people, pets, and plants)
Monthly Payment Plan for automated scheduled service
Tanked and Tankless system options
3-year warranty on our residential mosquito systems
On-demand mosquito spraying options
Also helps keep away flies, gnats, wasps, ticks, fleas, and spiders
Industry leading with 500+ 5 star reviews
Peace of mind backed by Guaranteed Results
Why Choose Mr. Mister As Your Alpharetta Mosquito Company
Mr. Mister's outdoor mosquito service enables families to enjoy spending time in their yard or backyard without worry. So you can rest assured your family is getting the most effective and convenient management of mosquitoes, all backed by the best guarantee in the industry.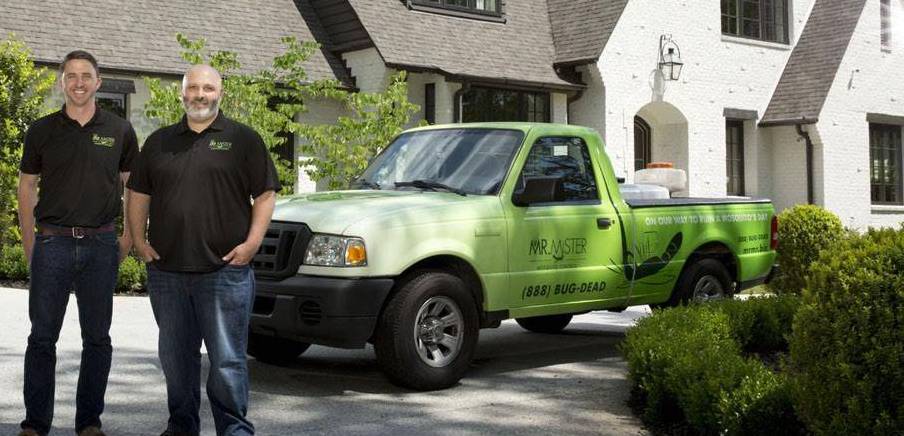 Mr. Mister In The Alpharetta, GA Community
Alpharetta is no stranger to outdoor fun. The Farmers Market is a community favorite from April to October which also happens to be mosquito season. So if you plan on venturing out for some farm-to-table shopping or a walk along the Big Creek Greenway, you don't have time for mosquitoes. Of course, we can't protect you from mosquitoes throughout Alpharetta, but we can guarantee that when you're at home, you won't be bothered.

Mosquito Control Yard Treatment Group Rates
We also offer community focused mosquito control services for neighborhood groups and neighborhood associations within the area. If your association or group approaches us as a group, we can offer discounts for individual residences and also complimentary treatment of common areas such as parks and children's play areas. Contact us for more info.

Local Partnerships – Our Way Of Giving Back
Mr. Mister also forms partnerships with local Alpharetta schools, non-profit organizations and other community groups to ensure outdoor activities are mosquito-free. A proportion of the payments made by individual customers is paid into the program to help individual organizations achieve their community objectives.

Additional mosquito control near me Alpharetta, Georgia
30004, 30005, 30009, 30022, 30076
Additional service area locations near by:
Johns Creek – Roswell
Quick Navigation Links
Why Choose Us
Group Rates
How We Give Back