Homes and businesses in Cumming should expect the very best mosquito control service, and that's just what Mr. Mister Mosquito Control offers. We're serious about mosquito control. When we take on a home or business in Cumming, we don't just reduce the mosquito population, we wipe it out.
How do we do it? With a no-mosquito guarantee. We'll treat your home or business in Cumming about every 21 days. Our 100% biodegradable mosquito control solution is safe for pets and people, so you never have to worry about the safety of your loved ones. And if you see mosquito activity between treatments, just give us a call. We'll treat your yard for free, so you never have to live with mosquitoes again
Why Choose Mr. Mister As Your Cumming Mosquito Company


Cumming's mosquito experts
Guaranteed mosquito relief without exception – 100% Satisfaction guarantee
Effective and reliable service 7 days a week
Industry leading customer service
Consistent 5 star reviews on Google, Yelp, Facebook and Kudzu
Licensed and insured professionals
Outdoor mosquito control
Mosquito prevention
100% organic mosquito barrier spray options (safe for people, pets, and plants)
Monthly Payment Plan on an automated schedule for service
Tanked and Tankless System options available
3-year warranty on our mosquito misting systems
Lifetime warranty on nozzles, tubing and labor*
On-demand mosquito spraying options
Also helps keep away flies, gnats, wasps, ticks, fleas, and spiders
Leading all mosquito companies with 500+ 5 star reviews
Peace of mind backed by Guaranteed Results
Click To Call & Be Mosquito Free
Mr. Mister In The Cumming, GA Community
Known as the Gateway to Leisure Living, Cumming, GA h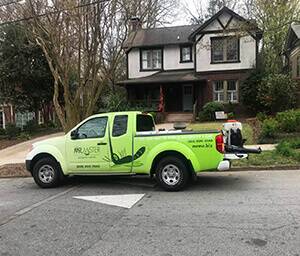 as quite a lot to offer. From Lake Lanier to the Cumming Fairgrounds, residents and visitors spend a lot of time outside. The beautiful lake and fun parks make outdoor activities enjoyable but also attract mosquitoes and other insects that make outdoor entertainment a challenge year round. But don't worry, our fully trained professionals will personally maintain your mosquito yard spray and provide fast pest control service. We are happy to help the community and will make sure those pesky insects don't bite back.
The Best Mosquito Control Services For Schools, Vets, and Parks
We offer neighborhood group programs that include group pricing discounts and complimentary service of common areas. When more neighbors participate, you improve protection in your residential area, decrease vehicle traffic and increase your savings. Our Automatic Misting System and ClearZone™ Misting services help keep away mosquitoes, flies, gnats, wasps, ticks, fleas, and spiders. We also offer mosquito fogging services, please inquire to learn more.
Local Community Fundraising Programs
Mr. Mister partners with non-profits, schools and other groups to provide fundraising opportunities. We donate a percentage of the total contract value of each customer who signs up through this program back to the organization.

Click To Call & Be Mosquito Free

We service the following zip codes in Cumming, Georgia 30040, 30041