This week is Halloween, and your kids are eager to put on their costumes and join friends on the hunt for the neighborhood with the best candy. Here are 7 tips for keeping everyone safe while out on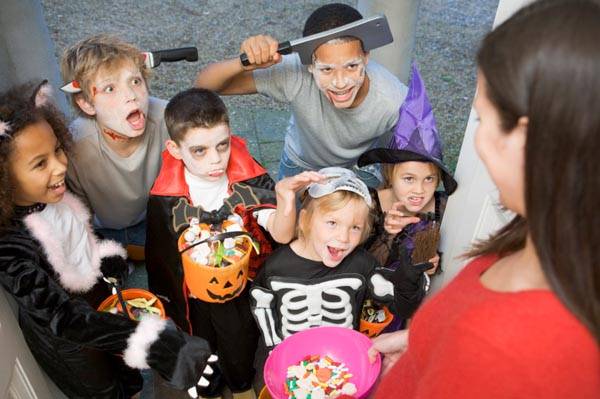 Halloween:
Check the costumes for hazards. Make sure princess dresses won't be tripped over and superhero masks have good visibility.
Lighten up! Many Halloween costumes use dark colors that are hard to see at night. Make it fun by using glow in the dark necklaces or bracelets to make it easier for motorists, and you, to see where your kids are.
Bring a flashlight. You never know when your adventure could get spooOOooky and too dark to see!
Remind children, especially younger ones, on proper street-crossing safety. They should always stop, look both ways, and listen for a car before crossing. You may even want to make a rule that they must hold your hand before crossing.
Make sure your older children use the buddy system. As your kids get older, they may want to go off with their friends to trick-or-treat on their own. Remind them to not go off by themselves and to never leave a friend behind.
Do not let your children go into someone's home – they should receive their candy outside the door.
Examine the candy once you get home. Discard candy that is open or tampered with.
Keep pests away during all your favorite holidays– learn how our automated mosquito control systems and spray services can make your yard safe for family, friends and pets.